PROGRAM: Coping with COVID: Loss & Aging
SPEAKERS: Nicolle Brunale & Marie Diamond
WHEN PRESENTED: November 3rd 2021
Nicolle Brunale, LMSW, Director of Senior Mental Health, Family
Services of Westchester and Mari Diamond, BA, Family Services of Westchester
Nicolle Brunale, LMSW, received her Master's Degree in Social Work with a
specialization in clinical practice and programming with families at Columbia University.
She specializes in the senior population providing mental health support and assistance
to older victims of crime, particularly survivors of elder abuse. She is currently the
Director of Senior Mental Health managing the Elder Abuse Prevention and Victim
Assistance Program, the Partnership Innovation for Older Adults Program and the
Gatekeeper Program. Prior to working at Family Services of Westchester, Nicolle had
experience working with domestic violence survivors, teen dating violence education
programing, and human trafficking survivors.
Mari Diamond BA, received her Bachelor's Degree in Psychology and Women &
Gender studies from Hunter College and is now pursuing a Master's Degree in Social
Work at Fordham University. Mari has previous experience working at the Rape
Abuse & Incest National Network (RAINN). She is passionate about working with
adults on issues relating to mental health, trauma, and relationships.
Click on this link for a copy of the slides from the above speakers – Here
PROGRAM: The Language of Climate Change
SPEAKER: Dr. Shondel Nero, Professor of Language Education, NYU
WHEN PRESENTED:       Wednesday, October 6, 2021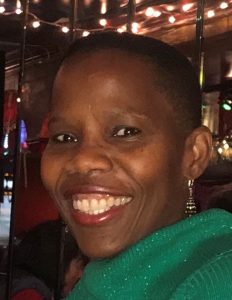 Dr. Nero has conducted research on how the news media have used various types of terminology and framing to affect how people understand and respond to climate change. The talk will reveal how different agendas have played out in public space through analysis of communications from the media and political leaders.
Dr. Shondel Nero
*******************
PROGRAM:   The Role of Women in the USA—100 years after the 19th Amendment                         Gave Women the Vote
SPEAKER: Evelyn Stock, Past President, LWV of Scarsdale, Westchester, and NYS
WHEN PRESENTED:       Wednesday, May 5, 2021
Now a century after its passage, has the promise of the 19th Amendment been fulfilled?  The discussion will include the Equal Rights Amendment and why it has not yet been passed.  We will examine the data, discuss the causes, and share what we realistically (perhaps hopefully) believe we will see in the years ahead.
Evelyn Stock
*****************